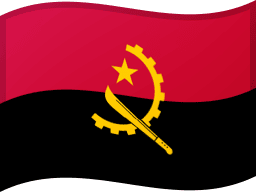 Ports -
LUANDA
LOBITO
SOYO
PORTO AMBOIM
NAMIBE
Documents And Information Required
Bill of Lading draft for application (Final B/L for validation)
Commercial invoice with currency mentioned in $ or €.
Freight invoice in the same currency (Only if the freight charges are not mentioned in the commercial invoice)
DU document (Documento Único Provisório) of importer
Additional Information
CNCA number is available against shipping documents, followed by CNCA draft
Certificate has to be validated before the cargo reaches at destination
Procedure
Submit the required documents by email or online.
You will be sent Performa invoice,
Once your payment has been received, you will get the CNCA number followed by draft. Once you approve the draft, validated certificate be shared.
Electronic Cargo Tracking Note
The Republic of Angola is a west-coast country of south-central Africa. It is bordered to the East and North by the DEMOCRATIC REPUBLIC OF CONGO to the East by ZAMBIA and to the South by NAMIBIA. Angola CNCA certificate is a mandatory document for all shipments with final destination to Angola. Angolan Customs Authorities that inspects the import traffic issued the Law asking for CNCA certificate from every cargo to Angola from 28th January 1994.