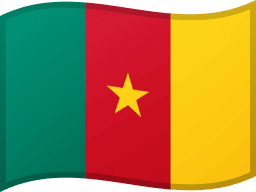 Role -
BESC Certificate Agent / BESC Certificate Provider in India ECTN Certificate Agent / ECTN Certificate Provider in India BESC / ECTN for Cameroon , BESC / ECTN Certificate Provider
Ameo India Logistics is one of the leading BESC/ECTN certificate provider in India for Benin, Cotonou is mostly used as destination sea port. As BESC/ECTN Certificate Agent we provide certificates to shippers in Delhi, Mumbai, Ahmedabad, Chennai, Kolkata, Hyderabad and other parts of India. We have strong presence in Delhi, Maharashtra, Gujrat, West Bengal, Tamil Nadu, etc.
Ports -
Documents And Information Required
Bill of Lading
Commercial invoice
Freight invoice (not required if the freight charges are mentioned on the commercial invoice)
Export Customs document/ Shipping Bill
Country of Origin of the goods
Phone number from shipper and consignee
NIF number (TIN number provided by importer)
SGS import license number
Procedure
Submit the required documents by email.
You will be sent AMEO invoice, within the same day.
Once your payment has been received, you will get the BESC / ECTN number, followed by draft certificate.
Once you approve the draft, provide final BL copy, the certificate will be validated.